Cyber Deals - 40% Off! Prices As Marked
Reduce the appearance of puffiness, dark circles, wrinkles, fine lines, and blemishes with our upgraded GlowGenie 2.0 LED micro-current massager, a non-invasive cure that will leave your skin and face looking flawless without the gigantic hole in your wallet. 
✓ Complimentary skincare guide included
✓ Helps sculpt, tighten, lift cheeks & jawline
✓ Reduces appearance of fine lines & wrinkles 
✓ Targets acne, small bumps, & blackheads
✓ Improves redness & dark spots/circles
✓ Completely painless & non-toxic
Regular price
$106.67 USD
Sale price
$64.00 USD
Unit price
per
Sale
Sold out
30-Day Returns • Free Shipping • 90-Day Warranty
Technologies

Red, Orange & Blue Light Therapy

The application of LED light therapy effectively rejuvenates the skin, aiding in the promotion of a youthful and radiant appearance. It works by diminishing the visibility of wrinkles, dark spots, and other blemishes.

Microcurrent Facial Massage

The use of gentle vibration offers a soothing massage that assists in reducing puffiness and enhancing the skin's inherent radiance.

EMS Therapy

Electrical muscle stimulation energizes the skin while lifting and contouring the muscles.

Therapeutic Warmth

Gently applying heat to the skin can help temporarily de-puff the face and jawline while promoting lymphatic drainage.

Radio Frequency Treatment

RF therapy stimulates the production of new collagen which can help to firm and lift sagging skin.
How To Use

Step 1

Once you've washed your face, grab a conductive gel, oil, or serum and apply it to the skin.

Step 2

Turn on the device by holding the power button for a few seconds.

Step 3

Gently glide the device across your face in upward and outward motions while covering your cheeks, jawline, top lip, under eyes, and forehead. Take a moment to relax and repeat this routine for a minimum of 5 minutes daily, three times per week.
What's Included ← (bonus)

In your package

1 x GlowGenie device
1 x USB charging cable
1 x User manual
1 x Storage bag

In your email (special bonus)

1 x Complimentary e-book revealing the hidden secrets of achieving better skin by healing your body from the inside
Specifications

Charging time: 2 hours
Auto power-off: 5 min
Product weight: 118g
Size: 135x85x39mm
Material: ABS
Work rate: 6W
Charging voltage: 5V/1A
Battery parameter: 3.7V/900mHh

Those who are pregnant, under the age of 18, or have implanted devices such as a pacemaker, should NOT use this device. For a comprehensive list of conditions that prohibit use, please click here.
View full details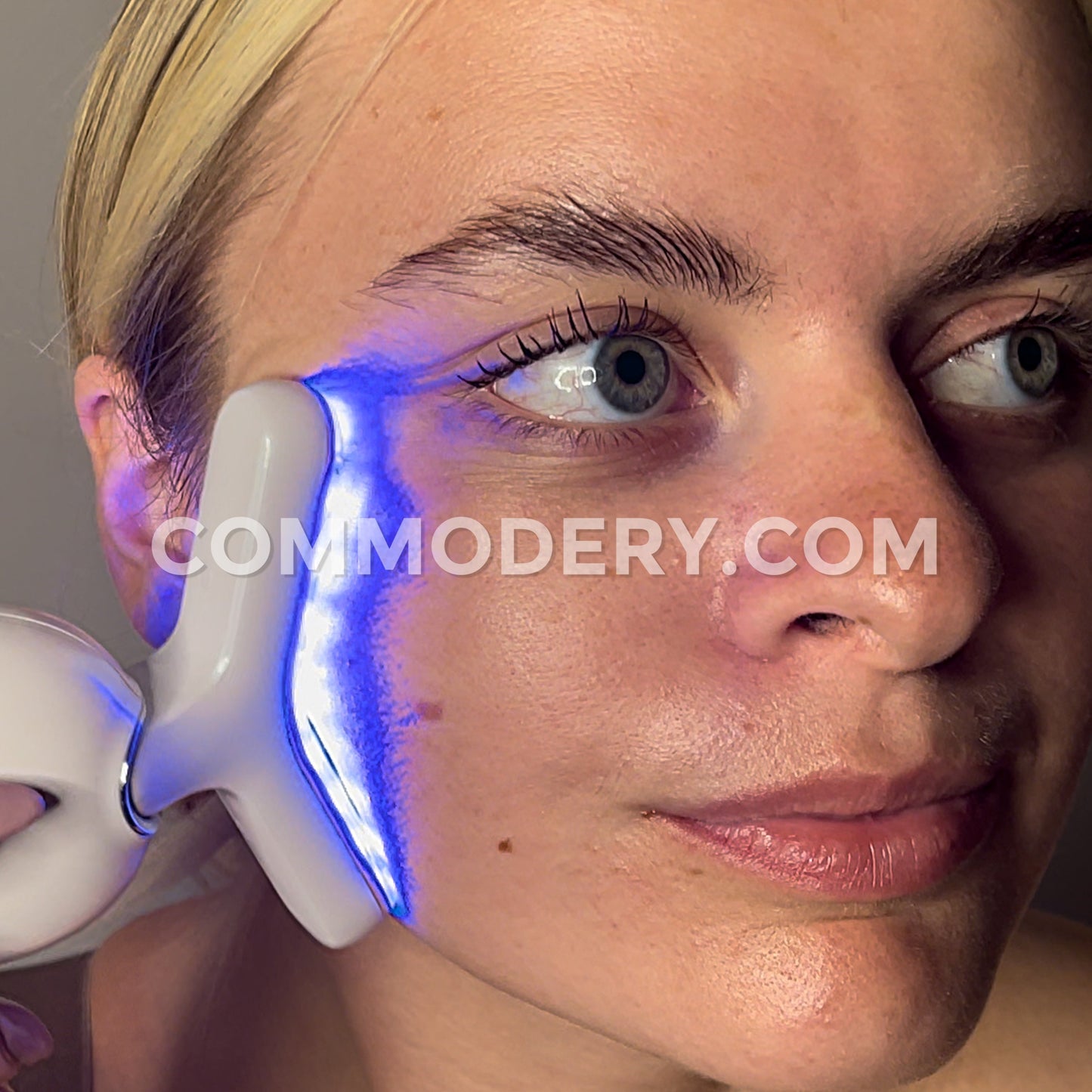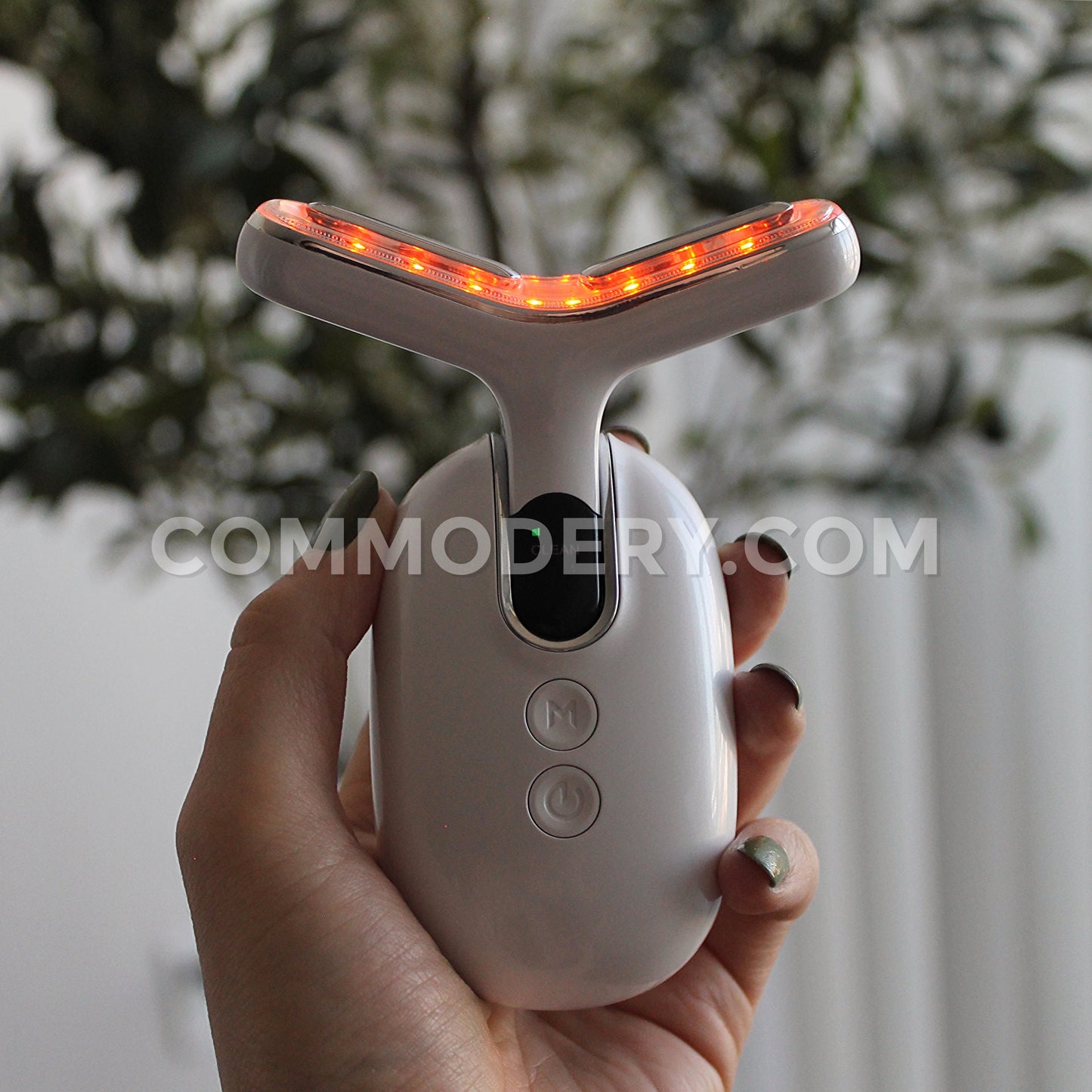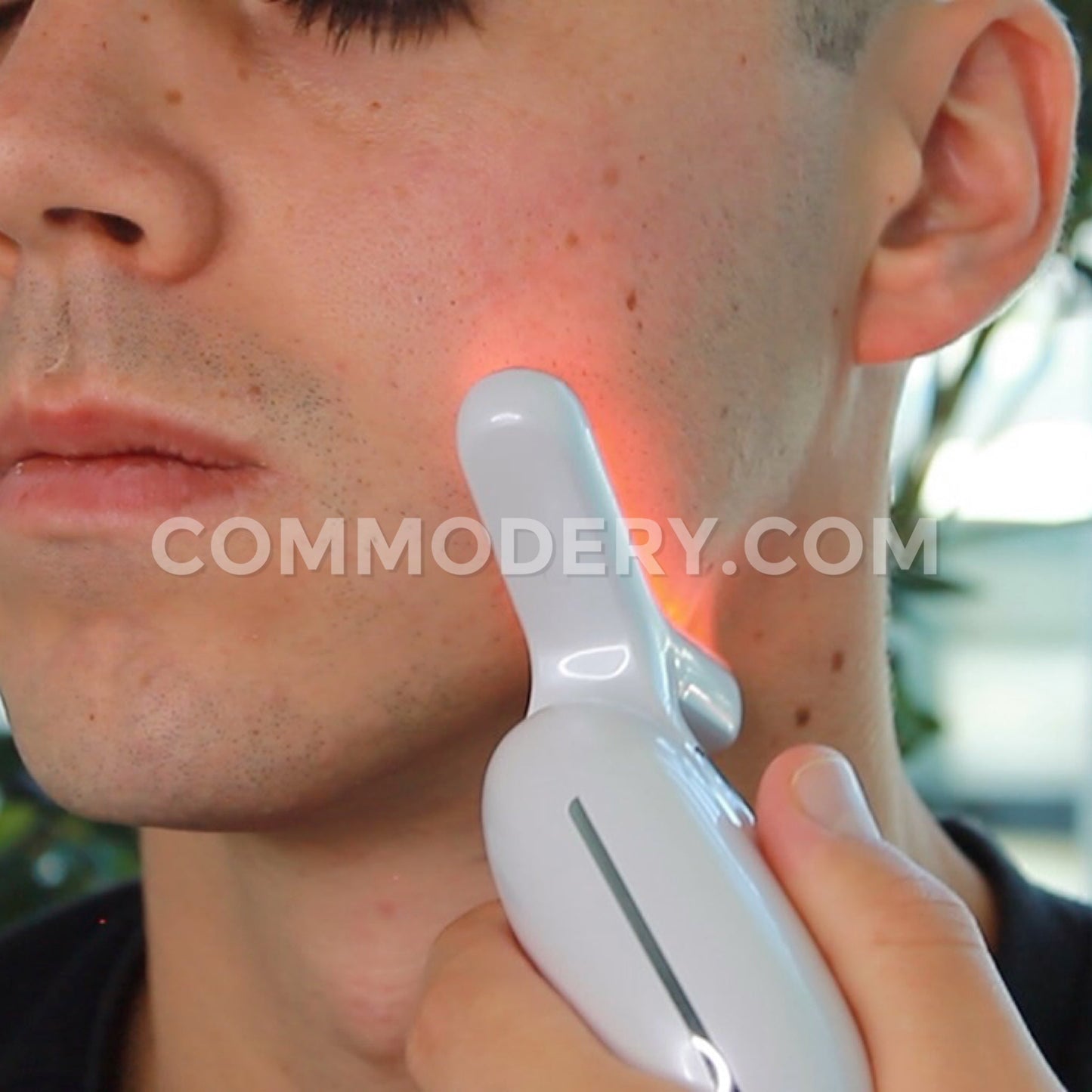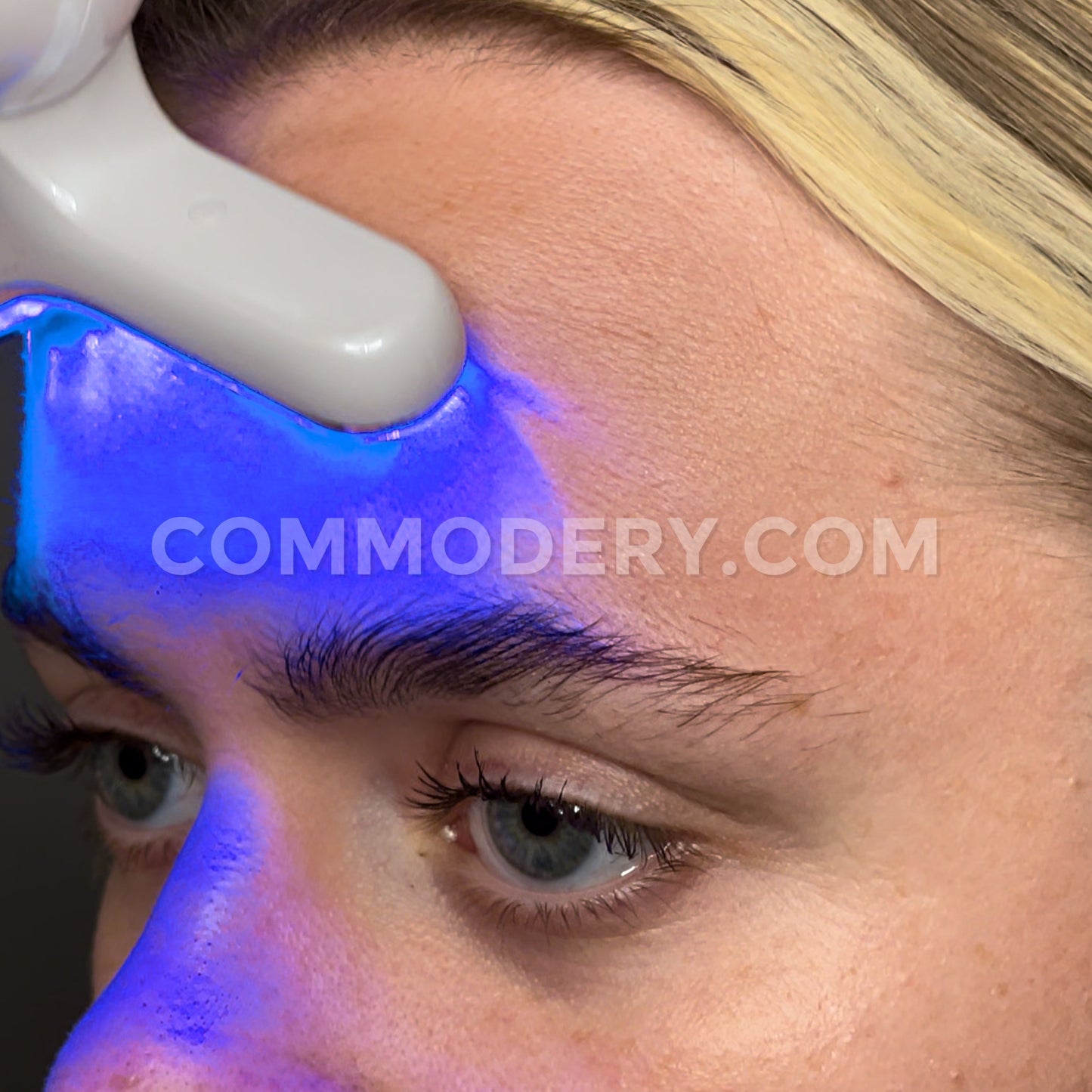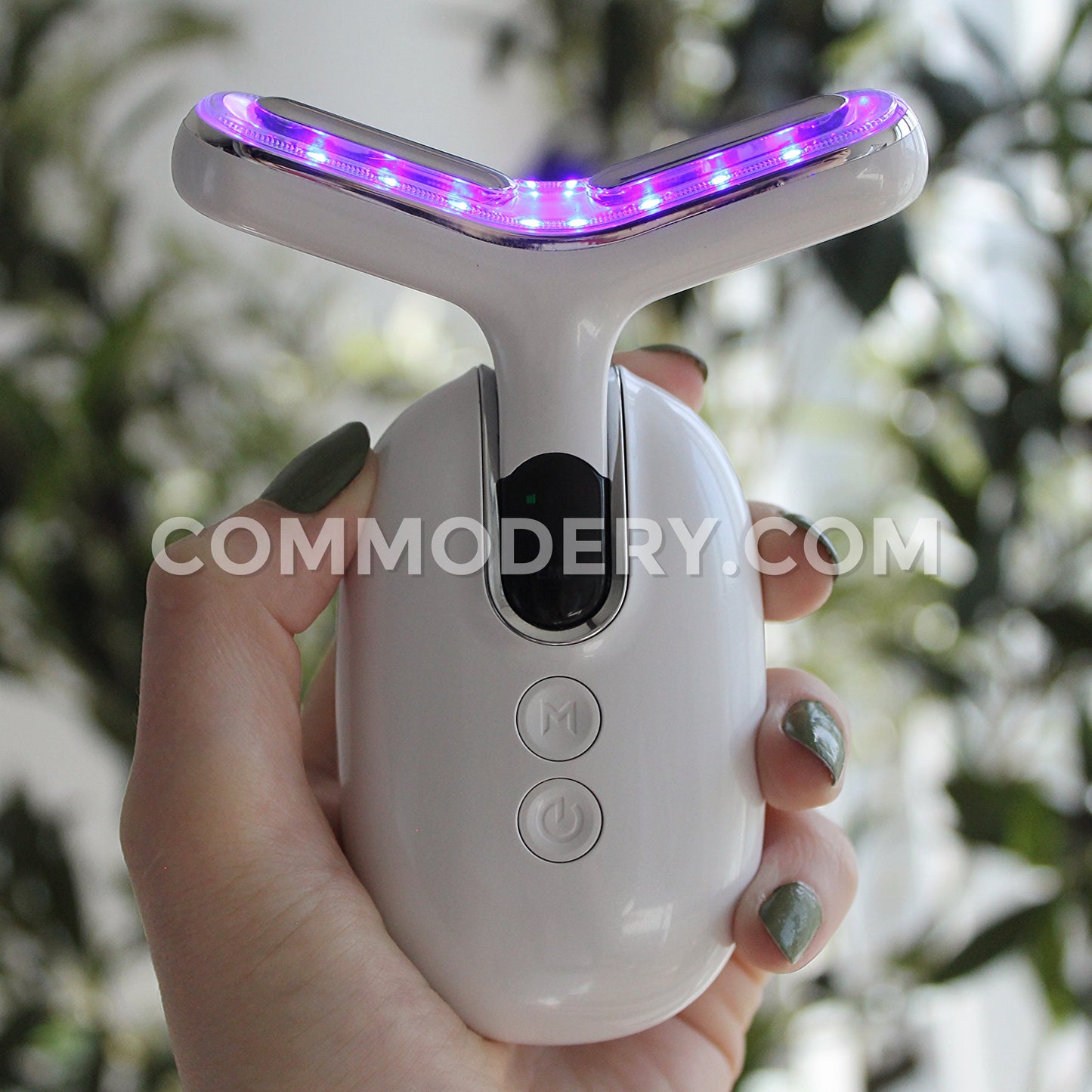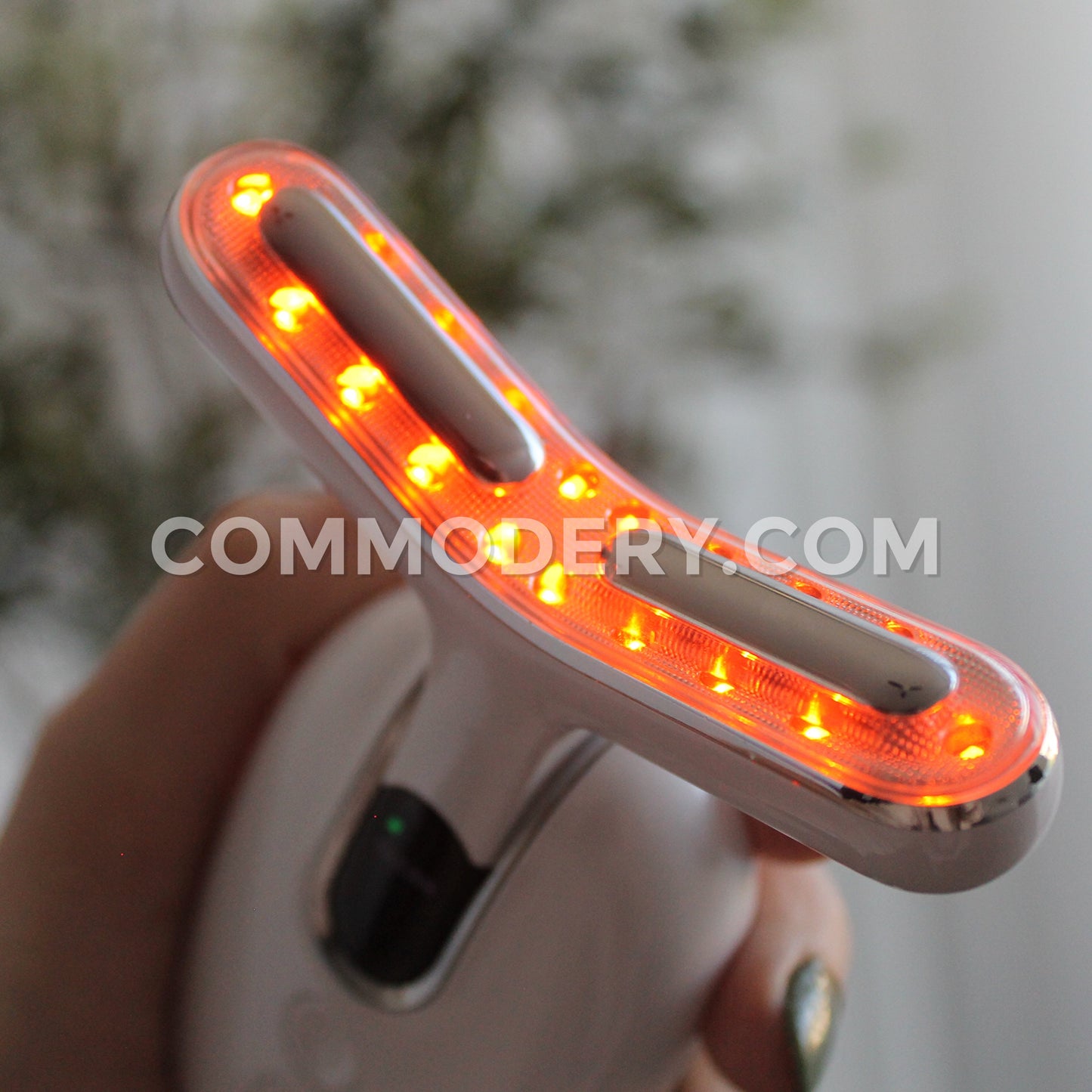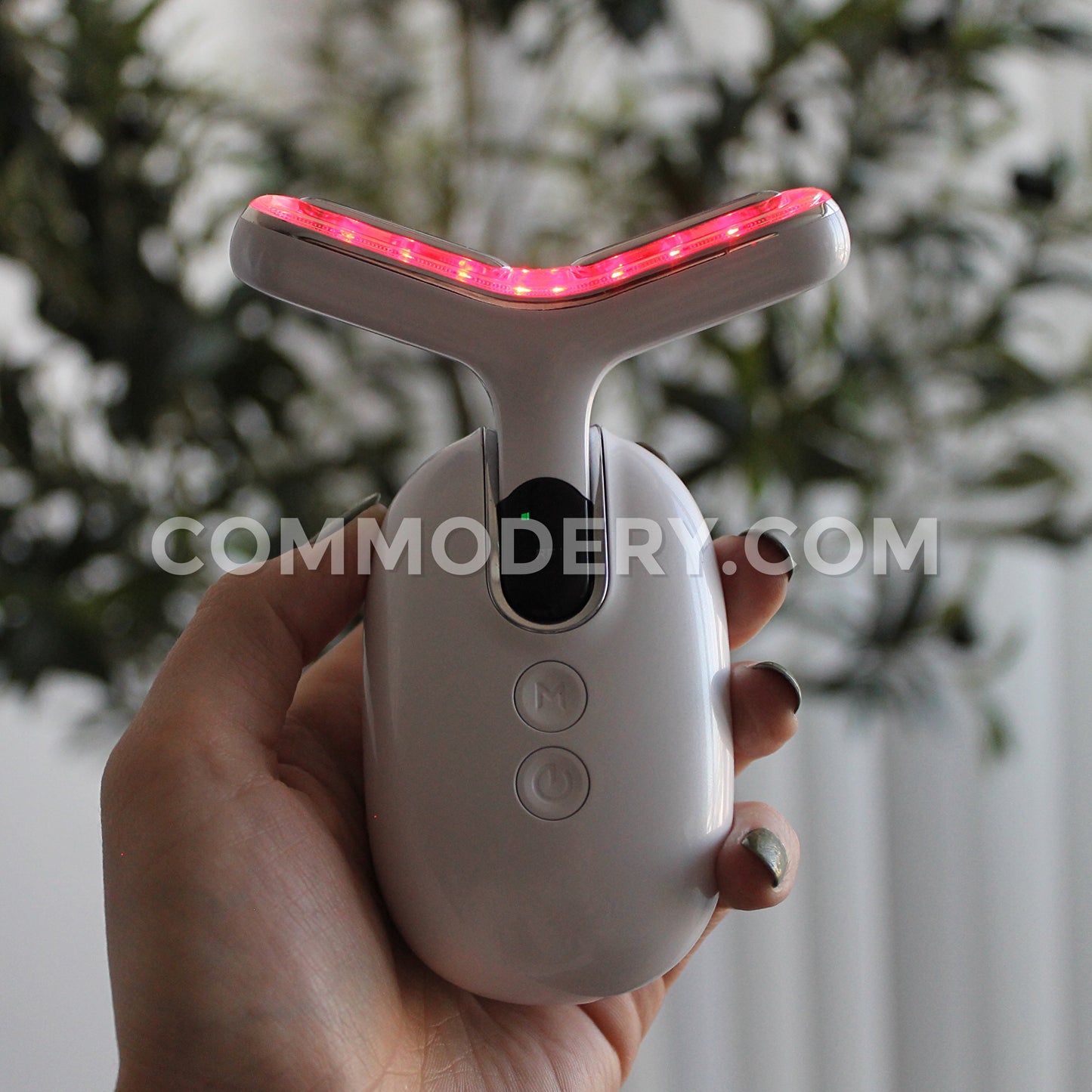 Why buy from us?
• We guarantee you better skin within the first few months of using!
• Complimentary guide to help heal your skin concerns from the inside out - $95 value
• Only the highest quality materials used
• 100% cruelty-free and ethically sourced
Questions
What is the expected timeline for seeing results?

The GlowGenie provides numerous benefits, which become increasingly evident over time.

In a few weeks, most users typically observe visibly fuller, smoother skin, and an overall radiant complexion. It is usual to notice a decrease in puffiness/water retention and reduced under-eye circles with consistent use.

Regular use for a few months often leads to decreased wrinkles and fine lines.
How is this GlowGenie 2.0 device different from the original GlowGenie?

The previous GlowGenie model has been fully upgraded with feedback from our skincare specialists and community.

While both devices provide appealing advantages, the GlowGenie 2.0 stands out with its array of new features, including:


Three level adjustments for each setting instead of just one
Orange Light Therapy rather than green (penetrates deeper into the skin, resulting in greater benefits)
Radio Frequency Treatment for more effective skin-tightening
Upgraded Microcurrent vibration (now featured in only the orange setting)
LED Lights covering the entire head (previously only a small strip which resulted in less area coverage & more time using)
Straight charging port rather than the original angled one (for ease of plugging/unplugging)
Complimentary product stand (for ease of setting on the counter)
Modern design, heavier product feel, and available in two extra colors
Carrying case and cleaning cloth
Is this safe to use?

Absolutely. The device is completely painless and safe to use. In fact, LED light therapy and lymphatic drainage are two proven methods of reducing inflammation, redness, and swelling, as well as stimulating the production of collagen. These methods help to support the body's natural healing process when done properly.
On what parts of my body can I use the device?

The device can be applied to your face, including the cheeks, chin, upper lip, forehead, brows, and under eyes. For addressing neck lines, simply glide the device along the sides of your neck while avoiding the throat area.
Is this device only available on your website?

Yes! The GlowGenie 2.0 is a custom, upgraded product and only available here on our website.
What are your shipping and return windows?

• Free Standard Delivery (6-15 Business Days)

• Express Delivery (see at checkout)

• 30-Day Hassle-Free Returns
Don't take our word for it...
Here's what our customers say!
Regular price

$99.98 USD

Sale price

$59.98 USD

Unit price

per

Regular price

$129.95 USD

Sale price

$54.98 USD

Unit price

per